Jan 2020 Update!
Posted on: January 31st, 2020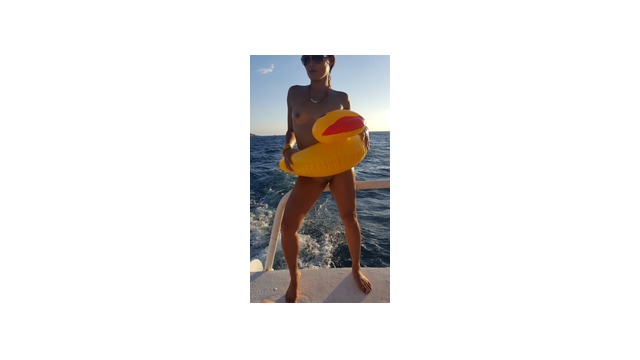 Hey Everyone!!!
Happy 2020!! I know I'm a little late, but it's been a pretty crazy month of planning. There are a couple things I'm excited to share with you!! Well, more than a couple so here goes!
TEACHING MY CLASS: INTRO TO LAPDANCING
Last year I developed my own class for singles, couples, throuples and anyone who wants to learn! I've honed my skills I've learned after years of being a successful touring stripper and put them into this interactive class. This is a great way to break the ice at lifestyle events, get things started in the playroom, reconnect with your partner, learn about sedcution and play! I will be teaching March 14 at Oasis AquaLounge in Toronto and also twice at Young Swingers Week in Jamaica.
I'm gonna be on a reality docuseries!!
Last March a media company called Barcroft media approached me with this opportunity. The show is called Extreme Love and can be seen on various channels across the UK and North America. This reality docuseries follows unusual couples and relationships in their everyday lives. I'm excited for this to debut this year. In our episode my partner where we show you the inside look at life as swinger party hosts. So thankful for this opportunity and had so much fun filming this project! I hope you get a chance to tune in. I will post a link to the episode when it is available.
Featuring at the Brass Rail, Toronto!
Coming back to my home club for the first time this year! Going to be bringing some new shows to the stage (Big stage on the main floor) and some classics too! Show times will be posted the week of on my social media. I'll also have tons of merch to give away and will be offering VIP/ Champagne room time as well! I'll be heading into the city FEB 20
Back on MFC, LIVE from the Taboo show, Vancouver
It's been such a long time since I've streamed live and I miss it. Due to conflicting views from my last gig i was forced to shit down all online presence that was explicit (which basically means cut out the fun). I've been debating coming back to cam but have always had scheduling conflicts as I have been touring as a dancer for the past 3 years. Taboo is the perfect place to make my debut back to the cam world! If you're in BC please come by the MFC booth if youd like to meet me, grab an autograpph or picture, buy some merch or just watch my first cam show live in action! Exact dates and times will be posted to social media.
Young Swingers Week, Week of EDM, Kink Week and LGBT week!
We are doing it FOUR times this year! Bigger and better than ever before. Some HUGE changes have been made to mix the old brand of YSW with these new exciting themes. I will be partying with you in Negril Jamaica at Hedonism Resorts as your party MC, games host and lap dance teacher!! You can also check out some naked snorkeling or scuba diving with me! find info at hedoplannner.com
OnlyFans, Snapchat and AVN stars
This past year has been crazy for social media. As some of you know I have taken control of the content I put online and am very happy to share that I am now giving you content all over the place! As you know my OnlyFans is where you can find my most private pics and vids, harcore footage, mf, girl on girl, outdoor nude and everything under the sun there. You can also make custom requests here and see all my older and newest vids!
Premium Snapchat is available via Fancentro. Here you will find many behind the scenes clips, moments in the bath tub, strip clubs, nude resorts, photoshoots and more. This is more of a personal look into my everyday life
And Lastly I have recently joined AVN stars. This is also a subsciption based site. My content on here will be mostly nude pics, at a lower price than my onlyfans you can get access to my private nudes. No videos or customs offered at this time.
Appearal and Stripper wear!
This year has inspired some branching out! As I travel and dancde across the country I see many different style from strippers from all over the globe. I definitely have my own style and am often asked where I get my pieces and honestly the answer usually is: they're custom made. So I've teamed up with my fave seamstresses to create a clothing line. Right now we are still in early stages of production, but I do hope to bring some pieces to YSW in March for sale as well as have them online within the next couple months! Still working on a name for the brand but very soon I'll be sharing some of these creations online and will hope to have them for sale soon!
Much more to come! I'll keep you all posted as it comes along! Thanks for being fans and I hope you're all having a great 2020 so far <3